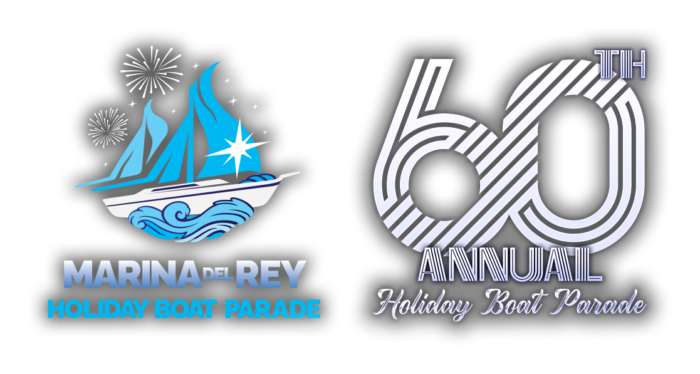 Invigorate Your Marketing Campaign |

Sponsorship Deck Index
Create strategic impressions on precisely-targeted Audiences | 

Deck Update: 09/09//2022
1.0 Marina del Rey Boat Parade |

About
The Marina del Rey Holiday Boat Parade is the largest and most spectacular boat parade in Southern California, the parade was formed by the boat culture community within The Marina Del Rey City in 1963. The Marina del Rey Holiday Boat Parade non-profit organization is dedicated to offering the Los Angeles Community a glimpse of the boat culture and lifestyle bringing families and friends together to celebrate Christmas by the beach and enjoy the beautiful light-decorated boat parade.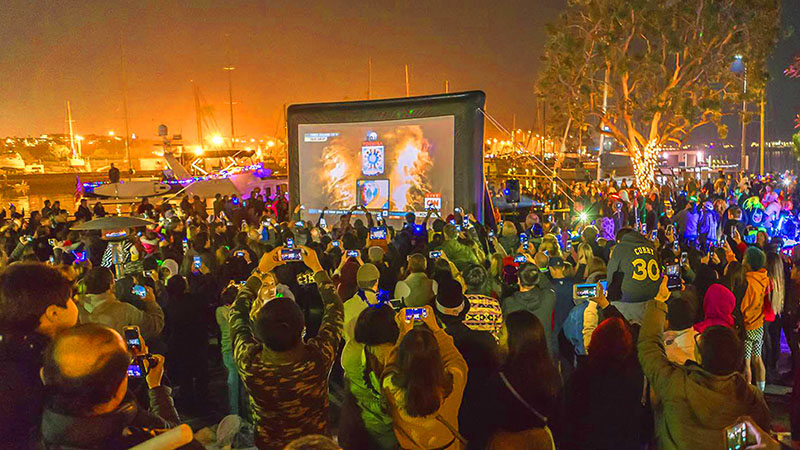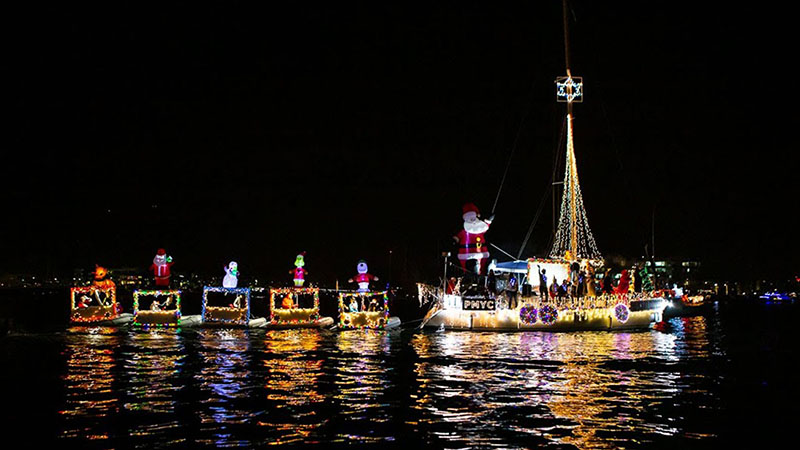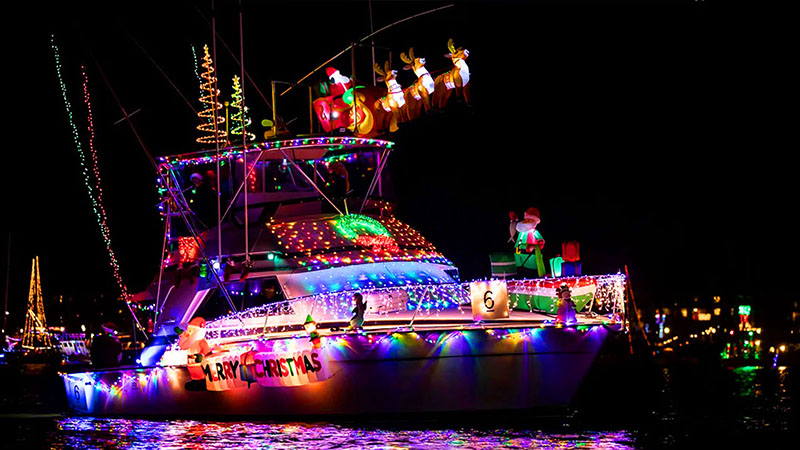 We are excited to announce our 60th-Annual Holiday Parade this year and our collaboration with Avozar LLC in creating, producing, and redefining this historical event experience. Our goal is to celebrate with our families and friends and our Los Angeles community within a reacher and more meaningful experience. Together we will continue to reinforce this cultural event delighting our city and our county.
Event Day: Dec 10th, 2022
2.0 Event Properties |

Areas
There are 4 main Event Areas, and the crowd moves along the walking path enjoying the boat parade from every angle around the marina port.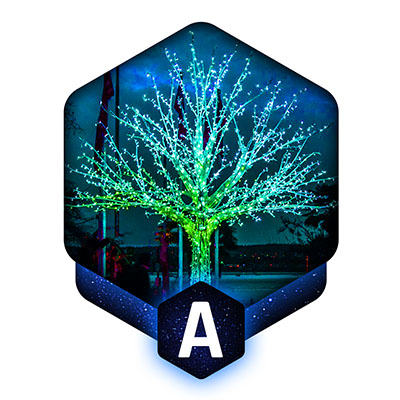 BURTON CHACE PARK
7000+-
Main Event Area.
11 Hours: 10:00 Am – 5:55 Pm
People stay until 9:00 pm
Area: 500' x 1000' 
Community Entertainment
Crowd: 7000+-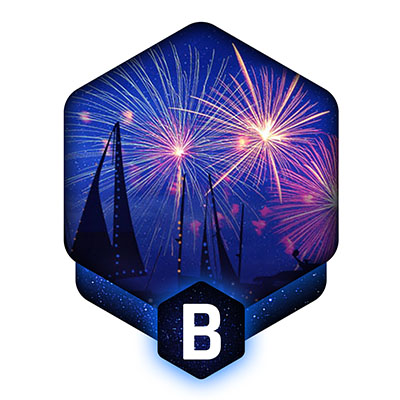 FIREWORKS
4,000+-
Walk Path Area.
10 Minutes:  5:55 Pm – 6:05 Pm
Area: 1.7 Linear Miles Visibility
Walk Path; 1 Mile
Beaches: (2) 900'x200'
Crowd: 4000+-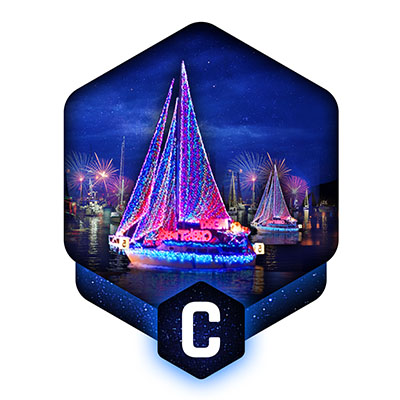 BOAT PARADE
25,000+-
Entire Event Areas.
2.5 Hours: 6:05 Pm – 9:30 Pm
Area: 3 Linear Miles  | Boats: 200 +-
Half Loop: 1.55 mi  | Full Loop: 3.0 mi
Full Loop Time: 1Hrs | Event loops:: 2
Crowd Total: 25,000+-
AFTER-PARTY
500+-
Killer Shrimp Venue.
5.5 Hours: 8:30 Pm – 2:00 Am
Venue: Killer Shrimp Restaurant
Area: 10,000 SF+-
VIP Party & Gifting
Attendees: 500+-
Total Event Day Audience  |

Attendance, and Online
Total Event Day Audience: 32,000+-
Event Attendance: 25,000+-
Organic Online Impression: 7000+-
3.0 Event Program |

Activities
The Event Properties taken place in the four areas all activations and installations are specifically created to entertain our community and create lasting relationships with the sponsor brands, essentially delivering leads to the sponsor's marketing campaigns,
Ultimately, we want to contribute a great experience to the public by using corporate brands that will highlight our city and incorporate an exciting community-friendly experience that becomes another great entertainment icon of Los Angeles cities and our County.
BURTON CHACE PARK
7,000+-
Main Event Area.
Raffles Registration
All-day Live Music Performances
Food, Drinks
Raffles, Giveaways, Tasting
Family, Friends, Kids Activities
FIREWORKS
4,000+-
Walk Path Area.
Beach Activities
Fireworks by the beach
Fun Activities
Raffles
Food
BOAT PARADE
25,000+-
Entire Event Areas.
Boat Parade 200-300 boats
Boat Contest & Ceremonies
Special Guest Ceremonies
AFTER-PARTY
500+-
Killer Shrimp Venue.
Giveaways
Live Music
Photo Opps
4.0 Inventory of Assets |

Available Now
We have structured sponsored assets that are immediately available to be sponsored, contact us to discuss further details and see how we can help with your existing campaigns.
Our inventory of valuable experiential assets can help reinforce, amplify, and empower your Marketing Campaignadapting to your ROI and delivering high-quality leads.
The 2022-2023 Advertising Campaign will run for 8 months, fostering relationships with your Audiences and reminding them of the fun they had at your last event while driving excitement for future ones.
5.0 Audience |

Demographics
Audience Demographics summary, demographics are still in the process of getting the details more precisely accurate, set up a meeting for details.
4.1 |

Basic Quantitative Data
Audience Base 25K+- (+7K Online)
Men: 9,000
Women | 12,000
Children | 4000
New Comers | 2000
Families | 13,000
Single | 7,000
Couples | 5000
4.2 | 

Socio-Economic Group "SEG"
Occupations and  Salaries | Economic Data (32K)
A Higher Management | 250K + 
M: 1000 | W: 1000
B Middle Management | 100K-250K 
M: 3000 | W: 2000
C1 White-Collar | 100K – 150K 
M: 3000 | W: 4000
C2  Blue Collar  | 70K – 120K 
M: 3000 | W: 3000
D Semi-skilled  | 30K – 70K P/Y
M: 1000 | W: 3000
E Unemployed | OK – 50K P/Y
M: 1000 | W: 1000
4.3 | 

Psychographic
Opinions, Beliefs, Values, and Interests (32K)
1 Resigner | 4000
2 Struggler | 1000
3 Mainstreamer | 11,000
4 Aspirer | 4000
5 Succeeder | 6000
6 Explorer | 3000
7 Reformer | 300
Total Event Day Audience  |

Attendance, and Online
Total Event Day Audience: 32,000+-
Event Attendance: 25,000+-
Organic Online Impression: 7000+-